You can use "News & Alerts" to send news and updates to your users.
News and alerts can be sent to particular segment of users or all the users. You can even choose to send alerts as Push & Email (in addition to in-app)
NOTE:
Push & Email will only be sent to those users who have allowed push and provided email.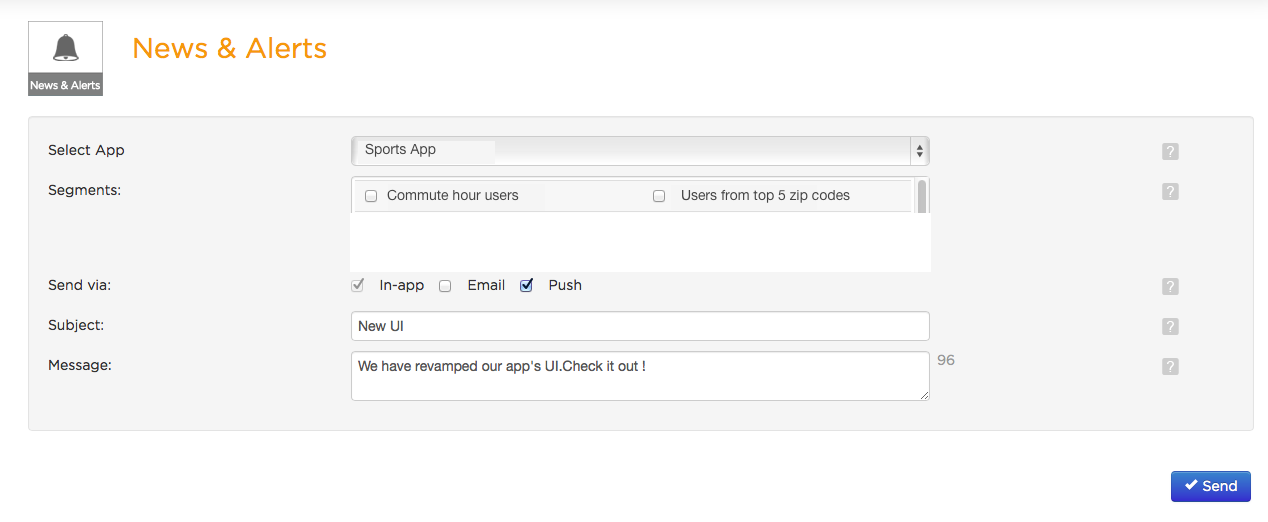 Users will receive news / updates immediately. In above example users will receive news in-app and as push as shown below: